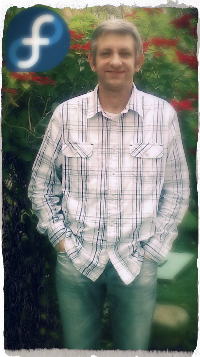 Soy de la provincia de Córdoba (Argentina), aunque mi ciudad de origen es Morteros. Actualmente estoy viviendo en São José dos Campos (Brasil).
En mi vida profesional soy Dr. en Astronomía, y estudio la formación de estrellas de baja masa en Glóbulos de Bok mediante observaciones en las bandas JHK del infrarrojo cercano.
En mi vida linuxera, conocido como skytux, soy empaquetador del Proyecto Fedora. Frecuento los siguientes canales de IRC en freenode: #fedora, #fedora-devel, #fedora-br, #fedora-latam, #fedora-latam-rpmdev, #fedora-qa y #fedora.ar.

Mis citas favoritas
Comprendió su íntimo destino de lobo, no de perro gregario.
I'm looking for the face I had
Before the world was made.
I have got rid of the bribe of heaven…
When I die, let God be in my debt, not I in his.
When shall we three meet again?
In thunder, lightning, or in rain?
The voice I hear this passing night was heard
In ancient days by emperor and clown.
No! Try not. Do. Or do not. There is no try.